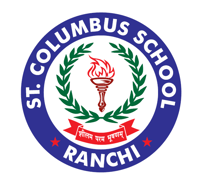 FROM THE PRINCIPAL'S DESK
"Guiding Minds, Igniting Futures: Leading with Purpose, Educating with Heart"
Dear Parents, Students, and Well-wishers,
It is with immense pleasure and a deep sense of responsibility that I welcome you to St. Columbus School, a place where we believe in "Guiding Minds, Igniting Futures."
Our school, situated in the heart of Murgu, Ratu, Ranchi, has always stood as a beacon of quality education and holistic development. At St. Columbus School, we are dedicated to nurturing young minds, fostering talents, and preparing our students to face the challenges and opportunities that life presents.
As the Principal, I am truly honored to lead this exceptional institution. I firmly believe that education is not just about textbooks and examinations; it's about empowering our students with knowledge, skills, values, and a strong sense of purpose.
Our commitment to academic excellence is unwavering. We are affiliated with the Central Board of Secondary Education (CBSE), New Delhi, and offer a diverse range of subjects across the Science, Commerce, and Arts streams. Our dedicated faculty members are not just educators; they are mentors, guiding our students on their educational journey.
At St. Columbus, we understand that each student is unique, with their own strengths and passions. We provide a nurturing environment where students can explore their interests through a wide array of extracurricular activities, clubs, and events. We encourage them to dream big, set goals, and work diligently to achieve them.
We also place great emphasis on values such as integrity, respect, and compassion. We believe that character-building is an integral part of education, and we strive to instill these values in our students so that they become responsible and ethical citizens of society
I encourage you to explore our website, where you will find valuable information about our academic programs, facilities, and extracurricular offerings. It's a window into the vibrant life of our school.
Thank you for entrusting us with the education and growth of your children. As we embark on another year of learning and growth, I look forward to working closely with each of you to ensure that our students continue to shine and make us proud.
Wishing you all a successful and fulfilling academic year ahead.
Warm regards,
Abhinav Arya
(Principal)
St. Columbus School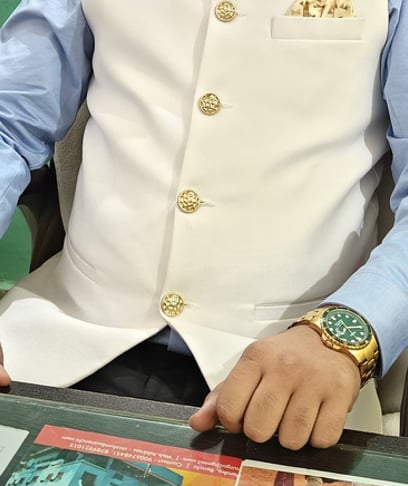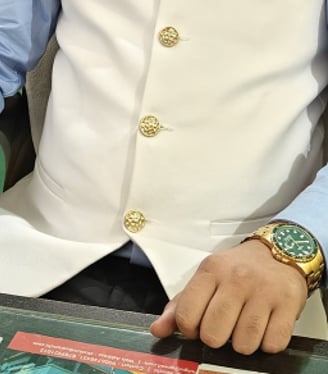 PRINCIPAL
ST. COLUMBUS SCHOOL